Carol knew that real estate was in her blood at an early age. In her early twenties, she began playing with her own personal game of Monopoly – ahead of the rest, she was flipping real estate before it was made popular by HGTV shows. She learned to recognize what would be profitable, what could be problematic and would work to resolve, and has since honed her natural skills as a real estate entrepreneur. Her experience and the knowledge that was gained lead her to the beginning of her professional real estate career. Carol's years of vast knowledge in real estate negotiations, finance, appraisals, legal aspects, 1031 Exchanges, and taxation is remarkable and admirable for anyone in her field.
Today the 50Cabins.com team consistently controls over 85% of all sales in the American River Canyon, a record maintained for over 30 years. The 50Cabins.com team also serves the greater South Lake Tahoe area specializing in resort properties and second homes.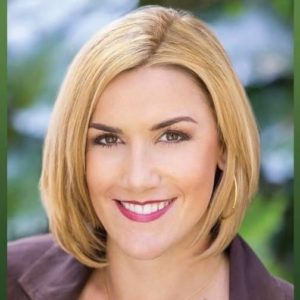 About Erin Ashley:
A second generation Realtor®, growing up she watched her mother Carol show houses in the surrounding foothills and in High Sierra locations. At just 10 years old, Erin helped her Mom put up sold signs and attended her listing appointments. She couldn't get enough of this incredible business! By 18 years old, she was assisting and working alongside her mother in her successful South Lake Tahoe brokerage. Naturally, real estate, like her mother, has become Erin's chosen profession!
With over 45 years of combined licensed experience as Realtors®, we have helped families and investors alike buy and sell properties by determining exactly what they are seeking. In turn those same satisfied customers have become our repeat clients and referrals. If you haven't yet realized from the above, Real Estate is our Passion! We are devoted to help you, our customer realize as much profit from your sale as possible and as a buyer negotiate as fair and profitable transaction as possible. As always, we are up to date with the current market trends and strive to help and educate you to the best of our abilities. It will be our honor to meet and assist you with all your real estate needs, as we realize as do you, real estate is really your most valuable asset.